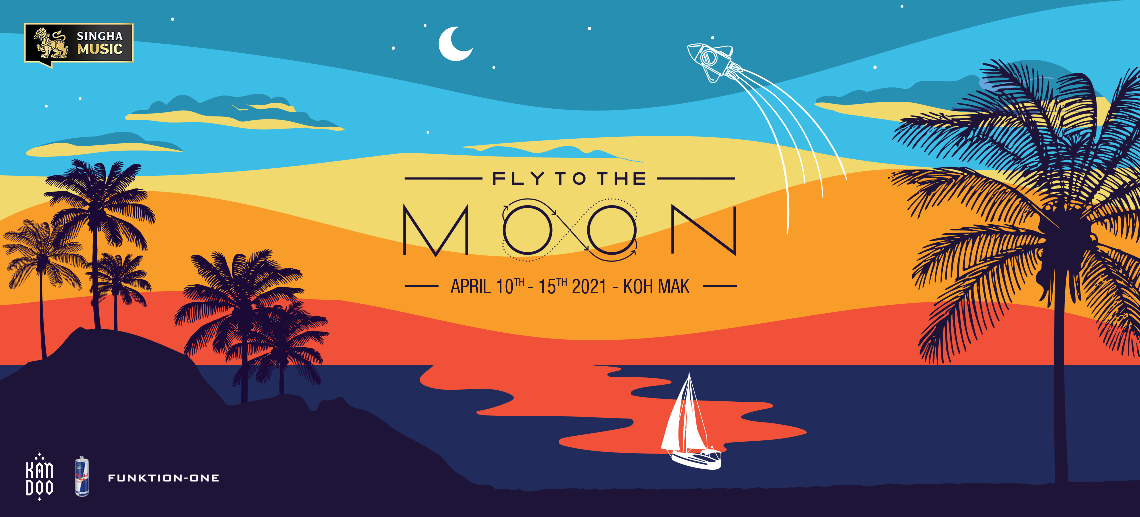 The festival goes from April 10th - 15th (5 days). As this year's Songkran holidays add up to be 9 days (if you take off Fri 16th) we invite you to extend your stay on Koh Mak and join us on a few extra adventures ;)
NOTE: People who kept their ticket are able to use it for the April edition.
The program will be kept in the same fashion as NYE (with a few variations) - incl. the boat party

Boutique Festival on Koh Mak - 10th to 15th April

New Location every Day + Boat Cruise

Various Activities to discover the Island and enjoy yourselves

Funktion One Soundsystem

Embark with us on a magical journey over the course of 5 days with each day set in a different location. From bar resorts to hideaways, from beach parties to boat parties, we've got you covered for a full lineup of Thailand's talented record selectors.
Apart from the musical festivities, there will be opportunities for you to get in touch with your body and still the mind with breath. We have yoga and meditation workshops with a stunning sea view to boot. For the more adventurous ones amongst you, the island provides an array of options, such as Thai boxing, kayaking, cycling, frisbee golf, jewelry workshops, and cooking classes.
We are a music festival and everyone comes here to have a good time. But we see it as our responsibility to question all our actions and make them, even if through modest steps, more beneficial for nature & island locals. Koh Mak holds us as a mother holds her children, so paying respect to the environment is natural to us and we would very much appreciate the same consideration from you. Please help us to keep the island clean and be mindful of your trash.
The pandemic is still present and we are implementing a number of measures to keep not only you, the guests safe, but also the island locals. Therefore, we ask you to cooperate for temperature checks, wearing masks, and providing information when needed.