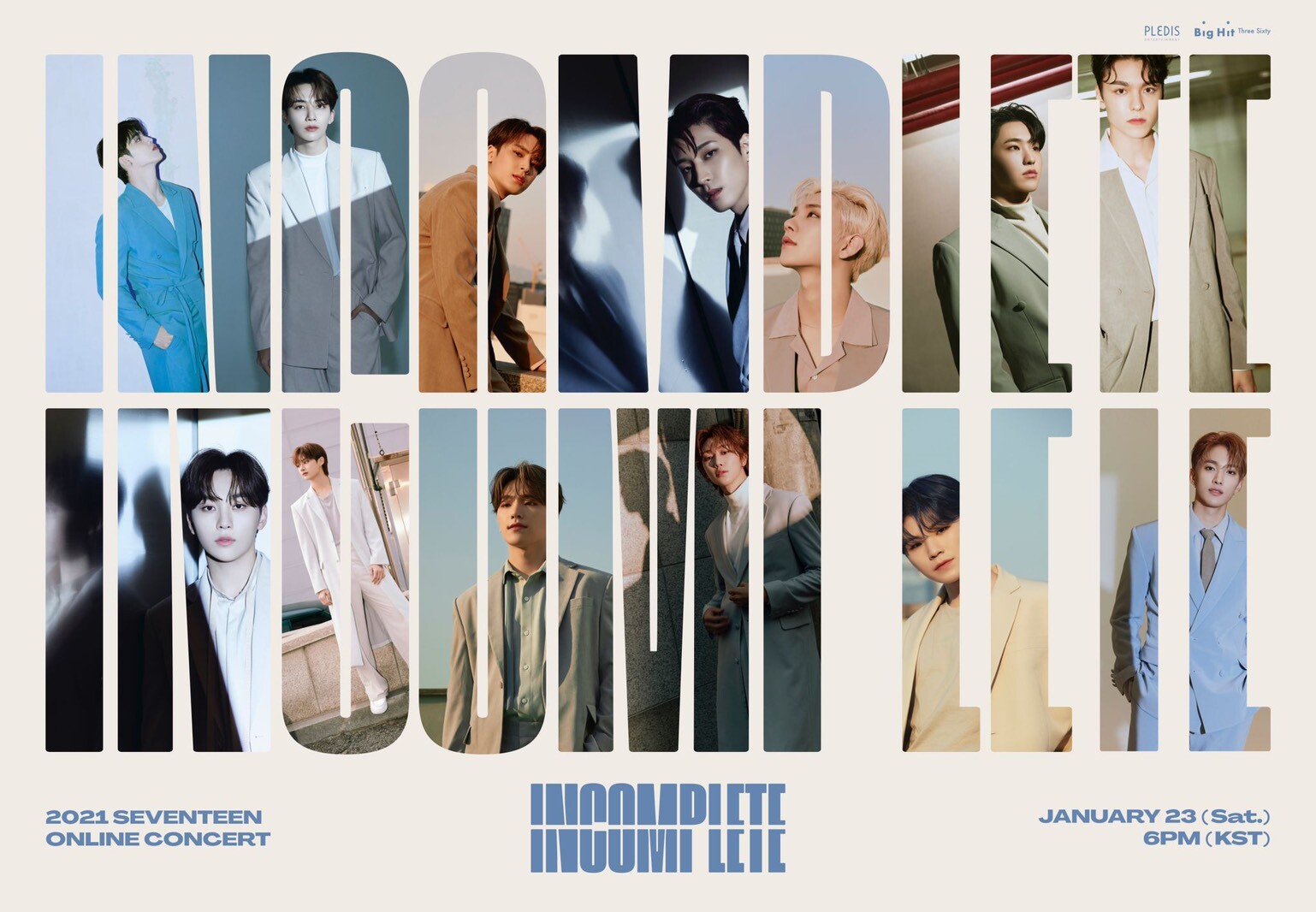 ※ This concert is an internet live-streaming event, and specific concert times may change depending on on-site circumstances.
(* This live streaming product does not include a VOD service.)
※ Tickets are available exclusively on Weverse Shop, and the concert can be viewed on a separate live streaming site after purchasing a ticket from Weverse Shop and verifying your ticket on the site with your Weverse Shop account.
[Concert Date]
6 PM, January 23 (Sat.), 2021 (KST)
[Ticket Sales Dates]
4 PM, January 7 (Thur) to 6:59 PM, January 23 (Sat), 2021 (KST)
※ One account is limited to one ticket (cannot purchase more than one ticket per account)
※ Additional information will be available through SEVENTEEN Weverse and the Weverse Shop product page