SF9 OFFICIAL FANCLUB FANTASY 3rd FANMEETING[SF9 WORKSHOP]online concert
24 ม.ค. 21, 16:30 - 18:30 น.
ดูเส้นทาง
ศิลปิน
SF9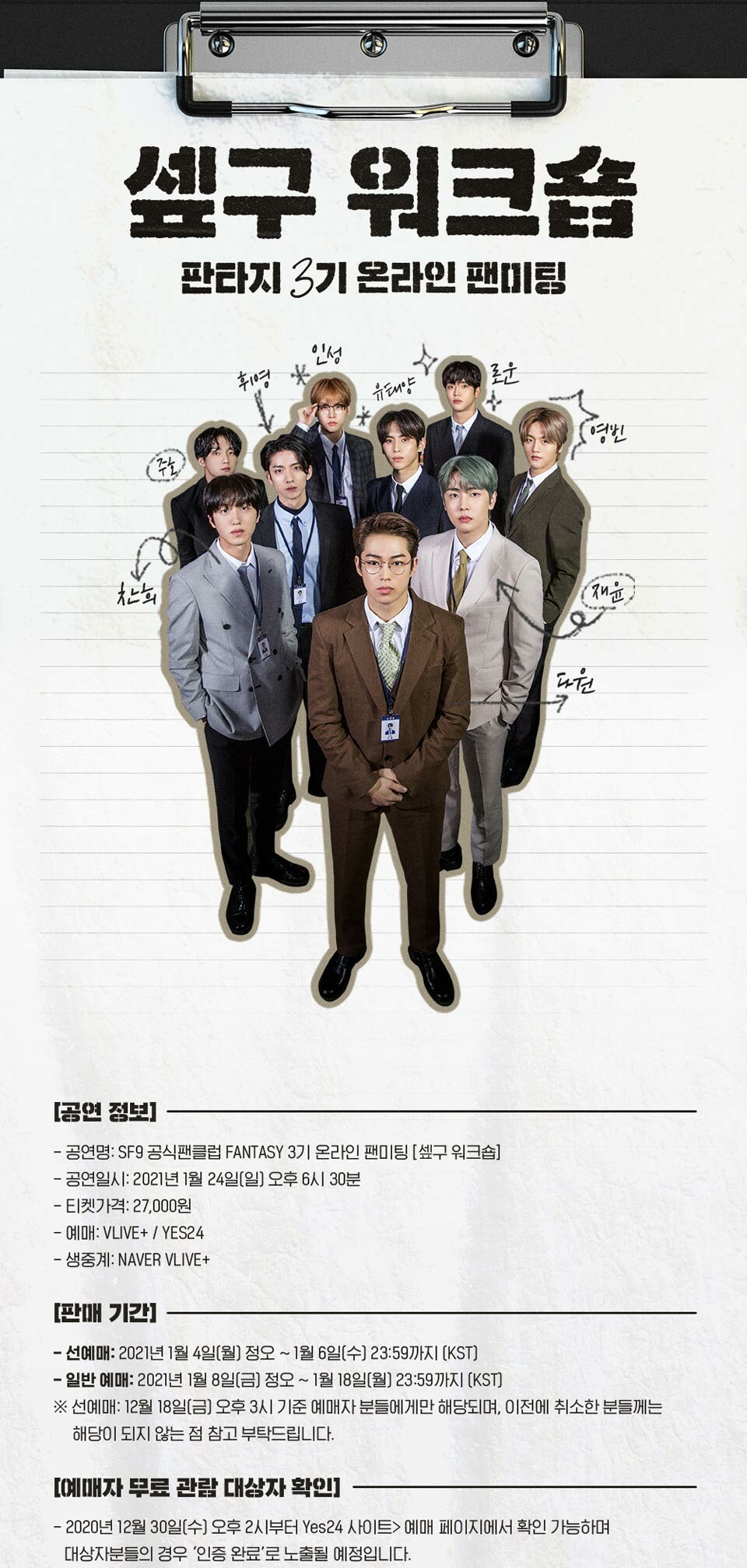 The boy group is starting 2021 on a great note by holding their third fan meeting titled SF9 Workshop. It will be held online through Naver this January 24, and the festivities will begin at 6:30 PM KST.

This fan meeting is expected to be a welcome gift for fans who missed seeing all of the group's members together, especially as they get busy with various personal activities such as dramas and musicals. Set to be held under the concept of a workshop, the event is promised to deliver various entertainment content to viewers.
At SF9 Workshop, the nonet will take the role of office workers and make stories up to fit the theme. Known for their constant communication with fans through various means like SNS, SF9 is expected to give fans more unforgettable memories for their upcoming event.
Meanwhile, tickets for SF9's online fan meeting SF9 Workshop are currently available for presale on the online booking site YES24. General selling for the fan meeting will begin on January 8 at noon KST through YES24 and Naver VLIVE+.
More Information, Check out more details below! Date: Jan. 24, Sunday, 6:30 PM KST / Live stream: Ticket (Pre-sale) / Ticket (General)